Introducing, Vertigo. The latest collection from Jaded Man. Designed with the celebration of Youth Culture in mind – taking influences from the iconic punk & rave scenes of the 90s. Featuring new iterations of our fan-favourite loose-knit jumpers and two brand new oversized fits to our denim range for the ultimate 90s feel – Jumbo Jorts & Colossus Jeans.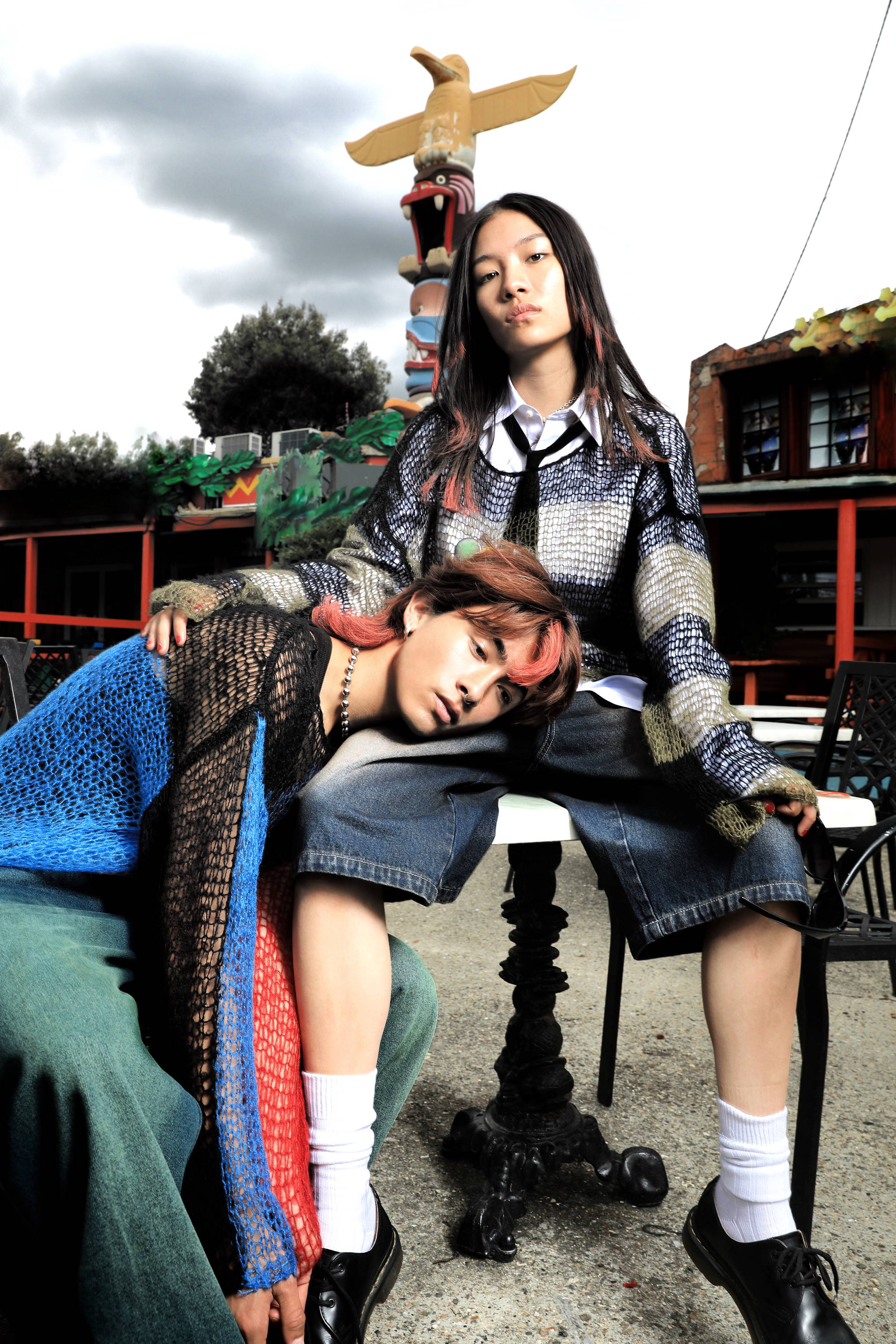 The team headed to Adventure Island in Southend-on-sea to capture the nostalgia that runs throughout the DNA of the collection.
We teamed up with Japanese hair salon 'Haco' to create abstract styles inspired by the 1990s street style magazine, 'Fruits'. Photographer Ahmed Hassan captured it all through his signature story-telling style.
Stay tuned over on our socials to see the story unfold.