Jaded LDN to LA: The Pop-up Shop

On the 14th of April we took our biggest step yet, the LA takeover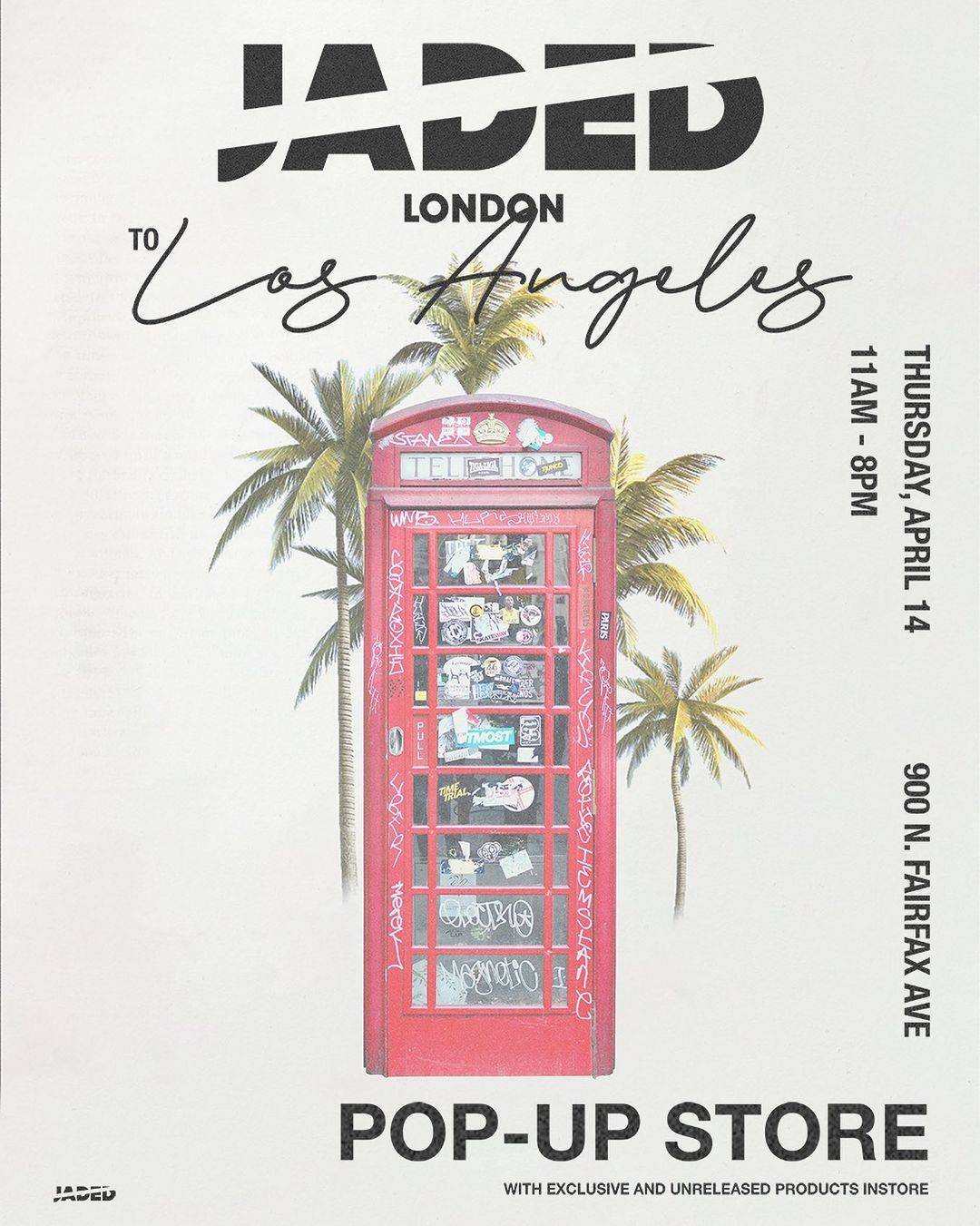 We took to the streets of LA's iconic Fairfax Ave to bring the best of all of our collections from Parachute to Outlaw. With exclusive releases in the mix, including our limited edition store tee which sold out in the first hour, it wasn't one to be missed.
Bringing London to L.A, we were heavily influenced by our home ground. The pop-up featured references to London throughout, including the queen's head on British stamps and the famous Red London buses.
The people of Los Angeles certainly knew it was one for the history books and showed up in their hundreds with queues around the block to be able to get a chance to get their hands on some of our most popular, sold out designs in person for the first time ever. With a live DJ set from Zuri Marley and special guest drop-ins from the likes of @Shai, @aishapotter, @asiamonetray and @jamilla.strand, it certainly won't be the last.
See @toriwade in our parachute pants and @acidraiiin in the varsity jacket.
Where should we head next? Be sure to let us know over on our Instagram @jaded_man & @jadedldn!