Bringing to you 411; a collection that fuses nostalgic early 2000's silhouettes and modern feminity. Whether it's ribbon detailing or faux fur panelling, cropped cargos or mini skirts, the collection nods at various individual styles and inclusivity, there is something for everyone.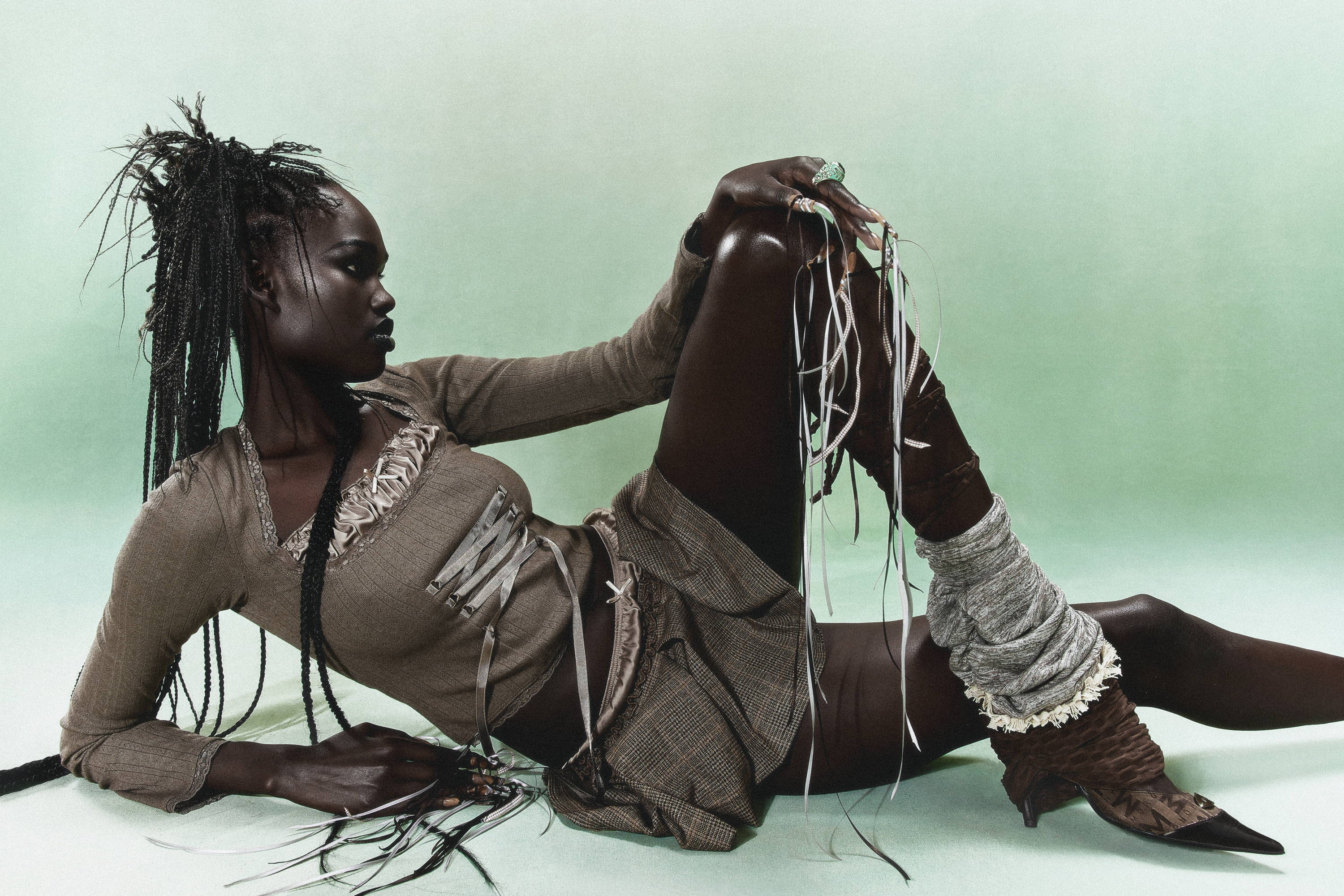 @_joshuo, known for his striking editorial style of work, shot the campaign. With the collection boasting an earthy, tonal colour palette, a mint background provided the perfect backdrop to accentuate the colouring and silhouettes of 411. We used two backdrops when shooting the campaign, the other being a textured, handpainted, grey canvas which poked at references to moss and rocks. This canvas in particular bridged the inspirations for the garment designs and the campaign.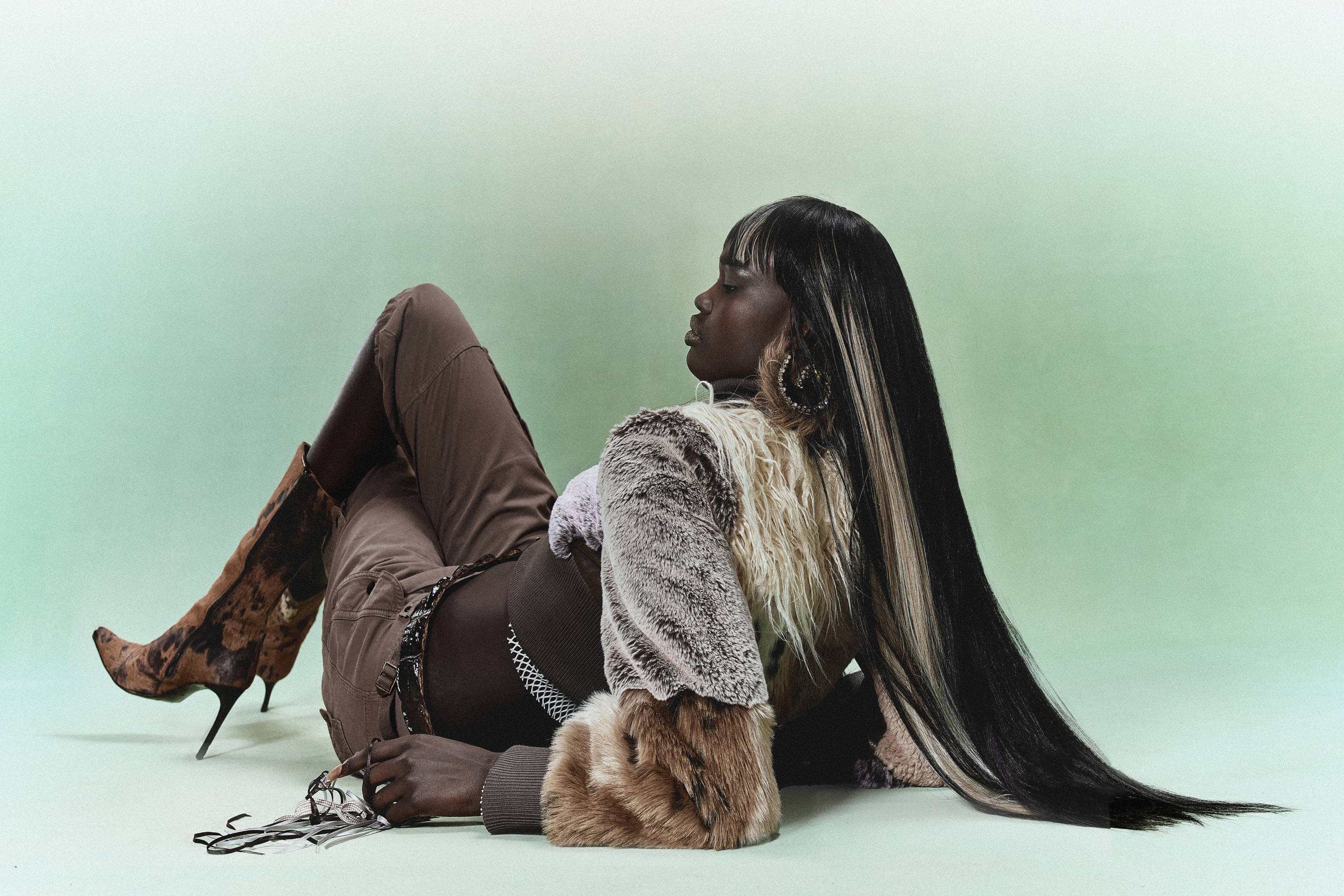 As the shoot concept was minimal and took an editorial approach, it left lots of room for statement, dramatic and eye-catching styling. Backcombed, braided and paper straight wigs, floor-length ribbon nails and bags inspired by egg box holders were just a few of the incredible pieces we had for this campaign shoot. Continue to scroll for styling credits.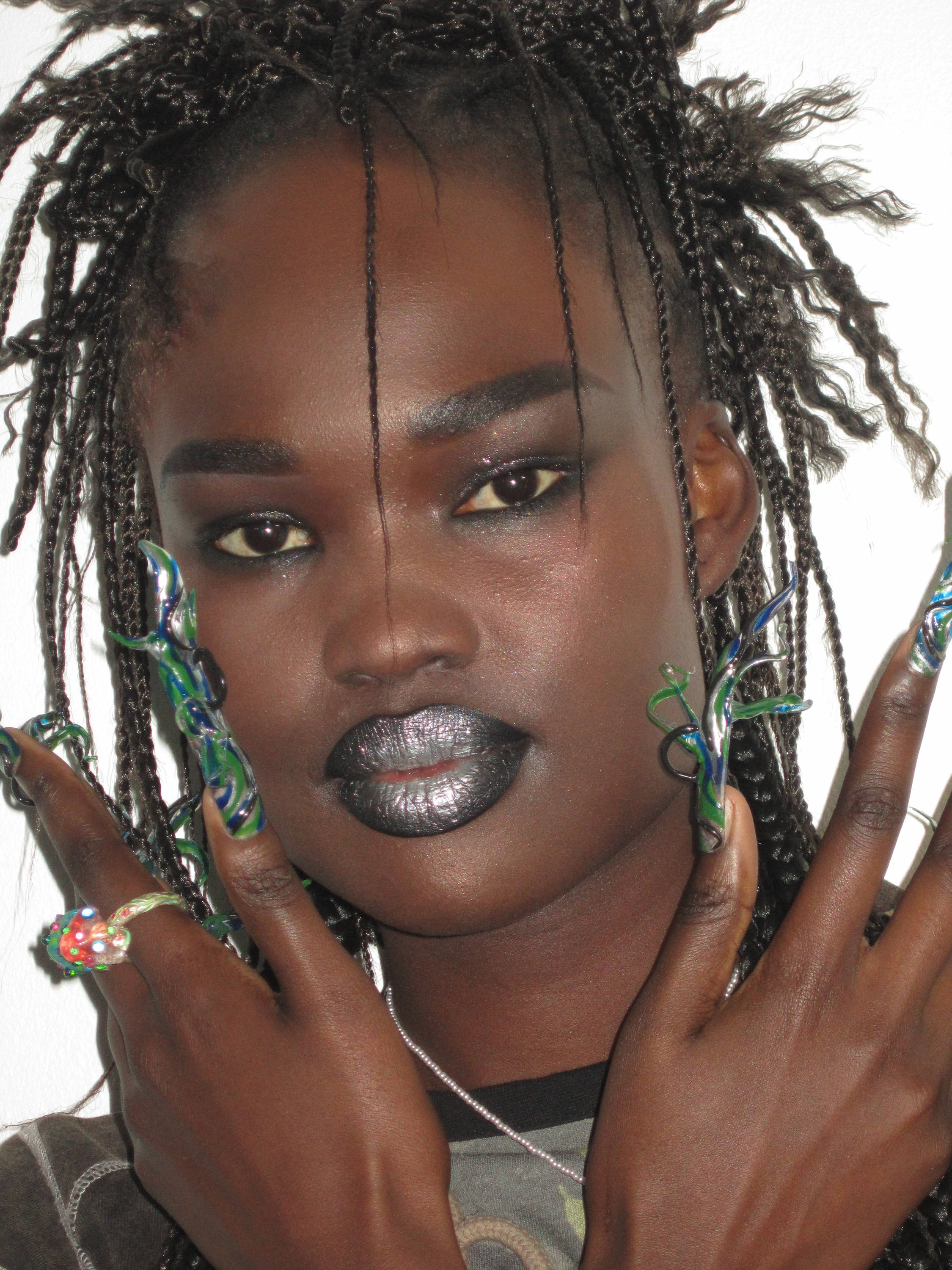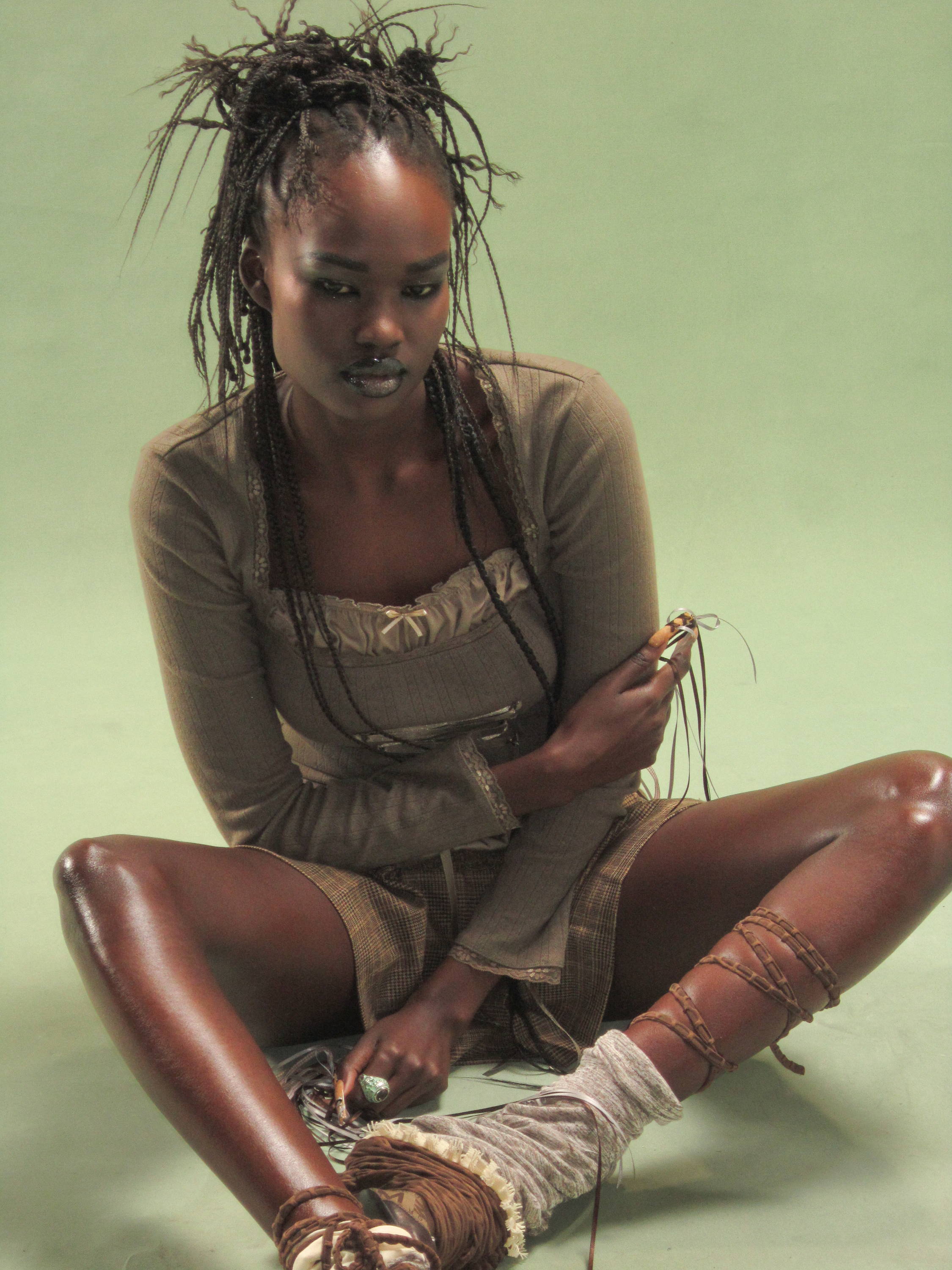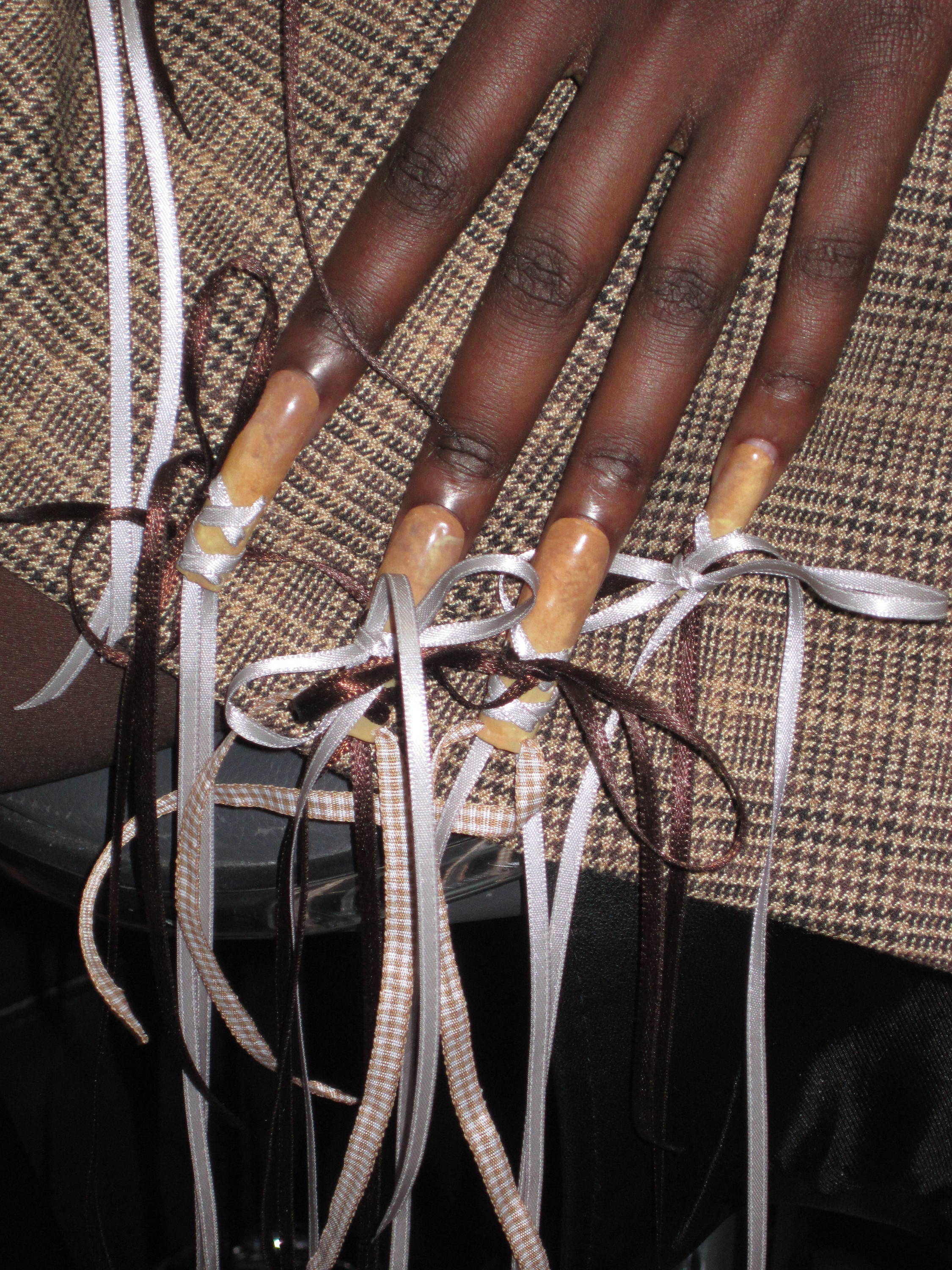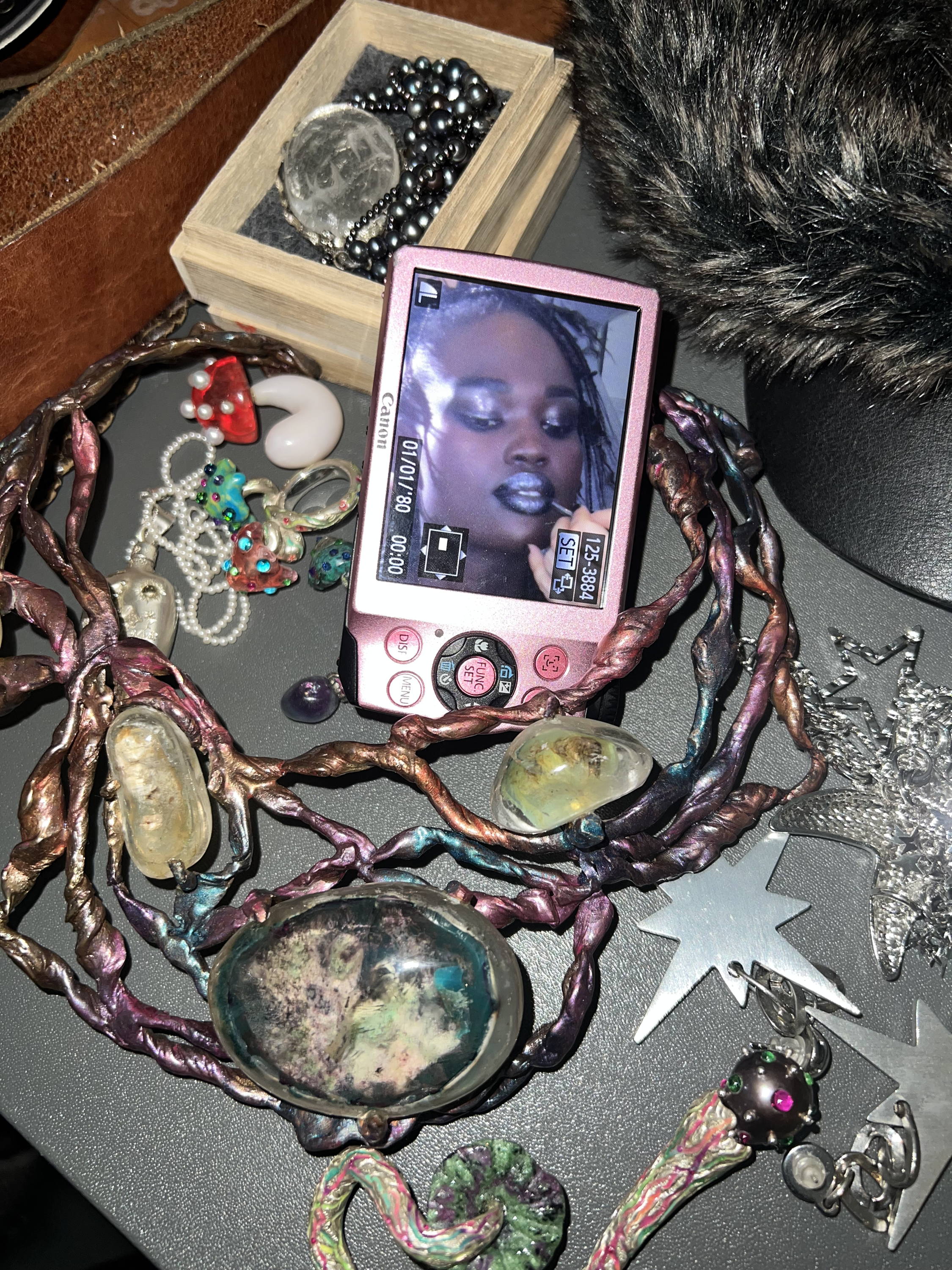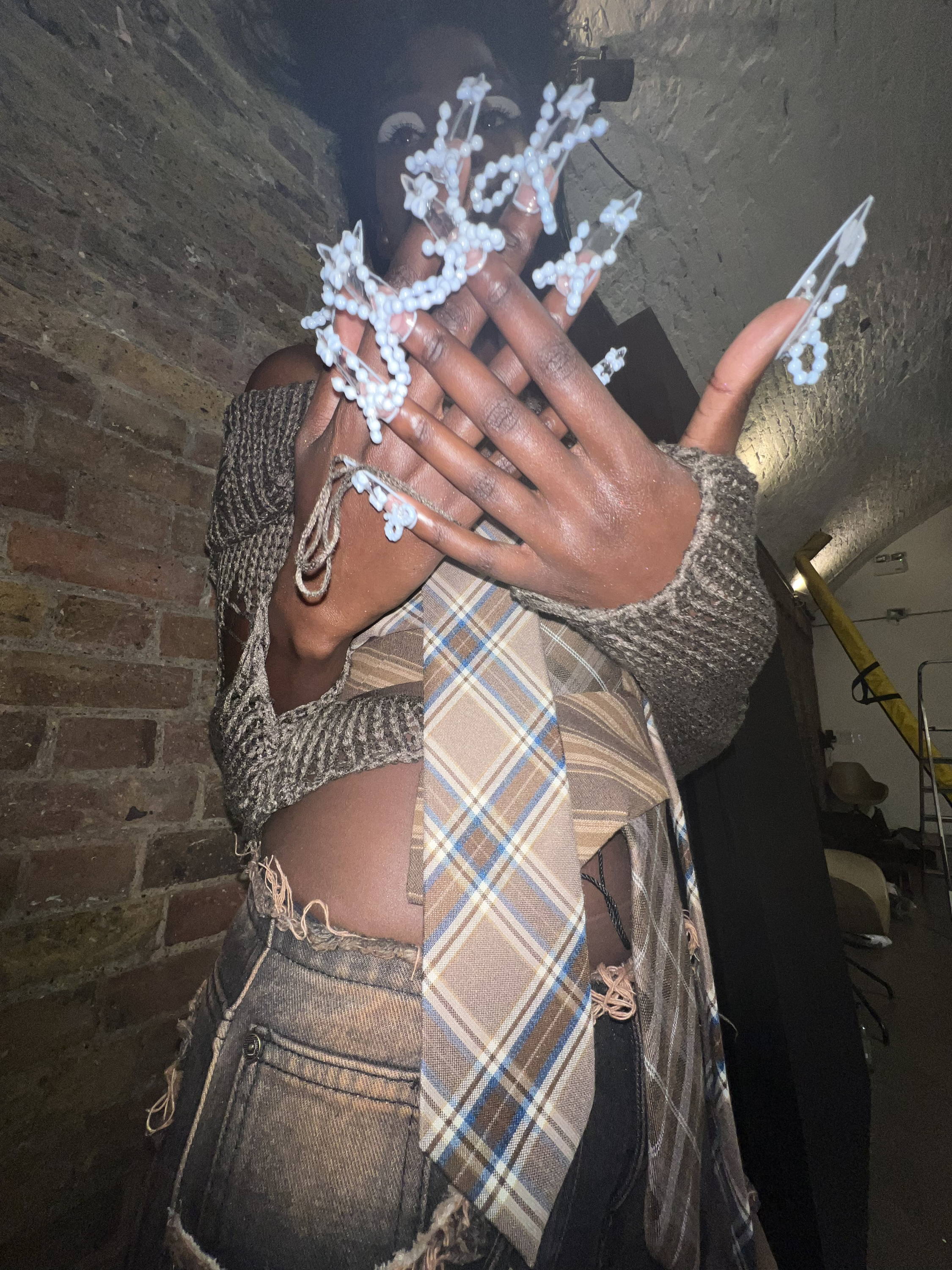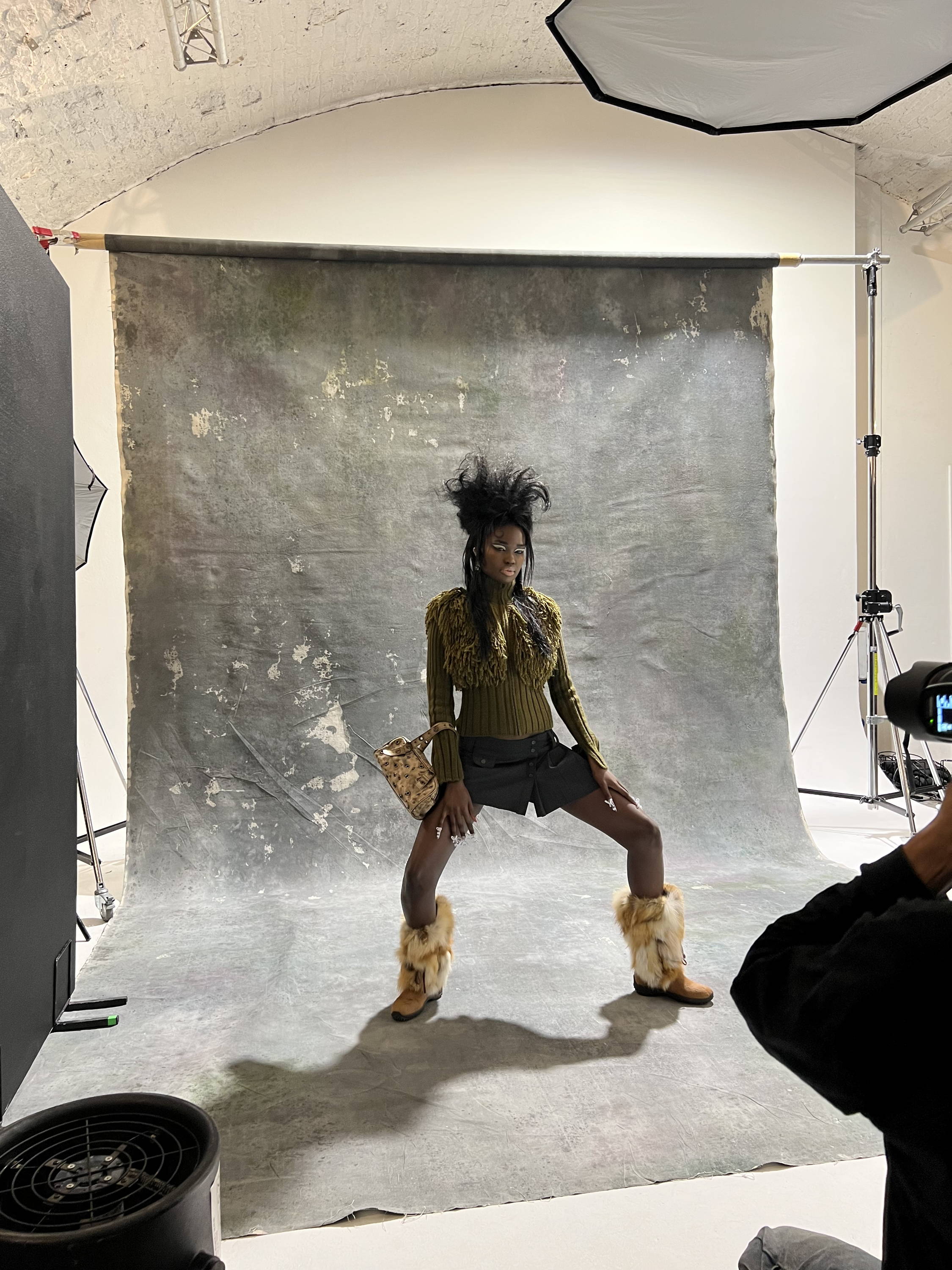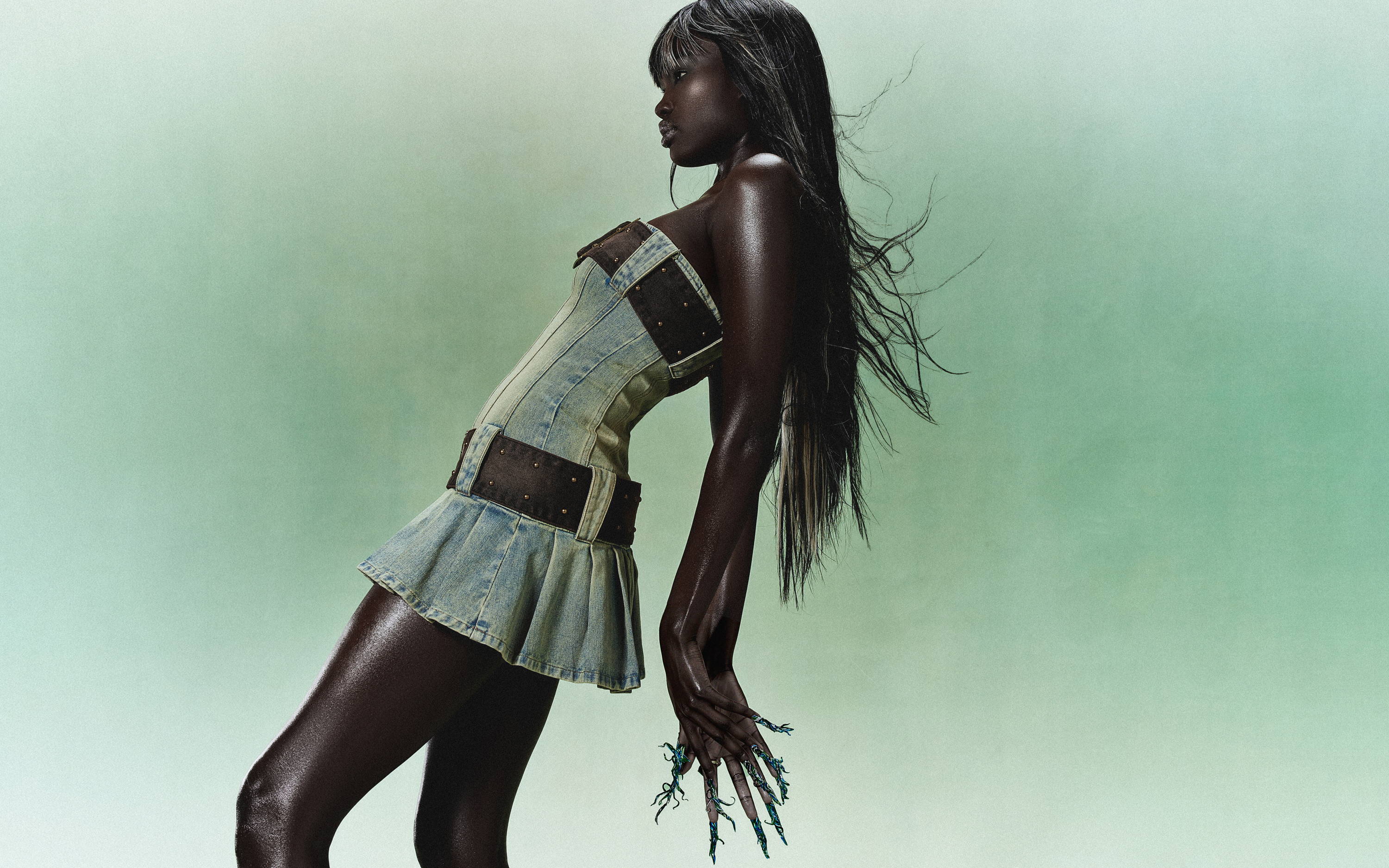 Shop Drop 1 of our latest 411 collection here.