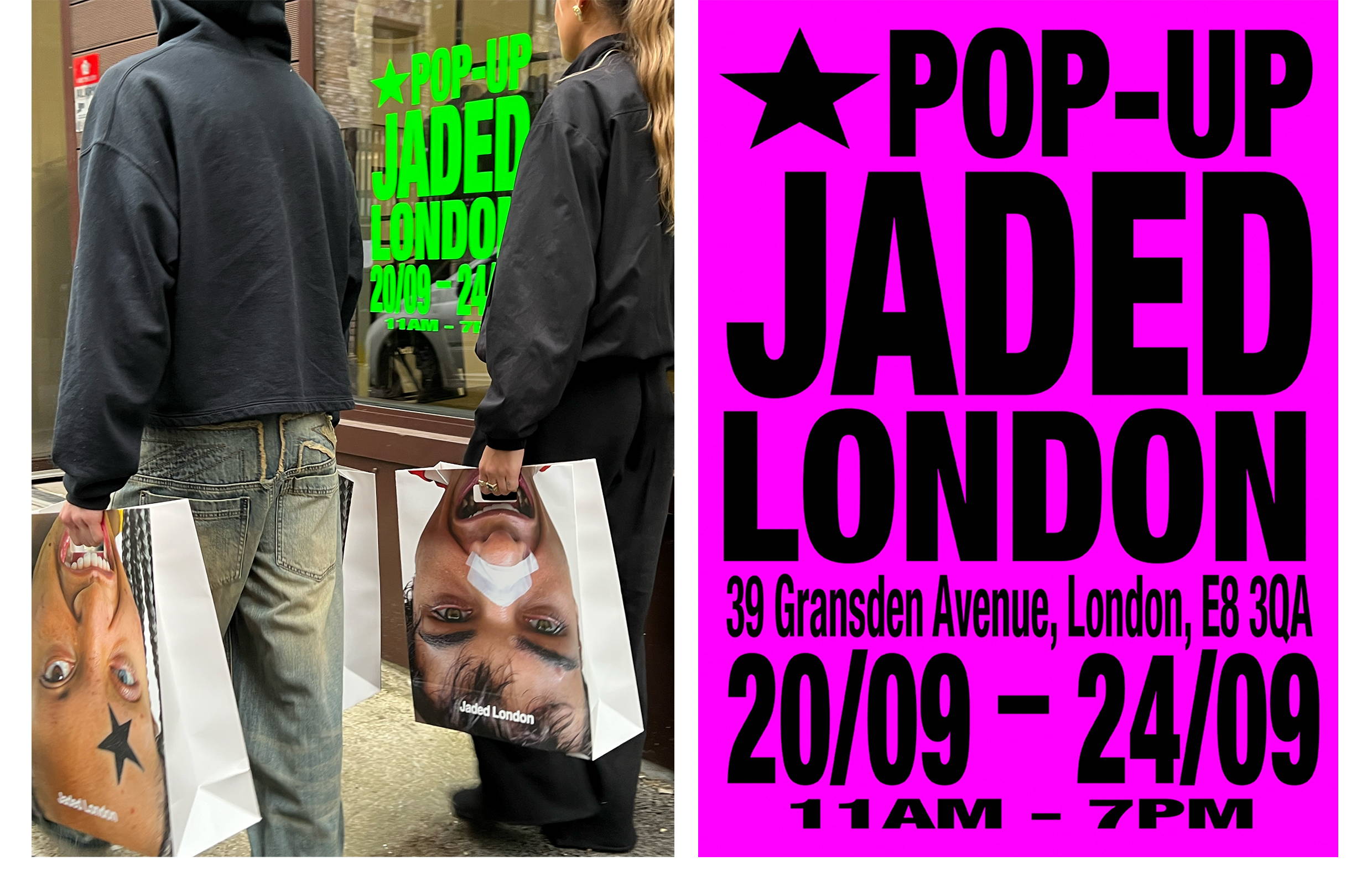 You've probably seen the fly-posters plastered across the capital. Known for our bold, subversive approach to dressing and off-kilter riffs on iconic Y2K aesthetics, has brought it all back to where it all began this September.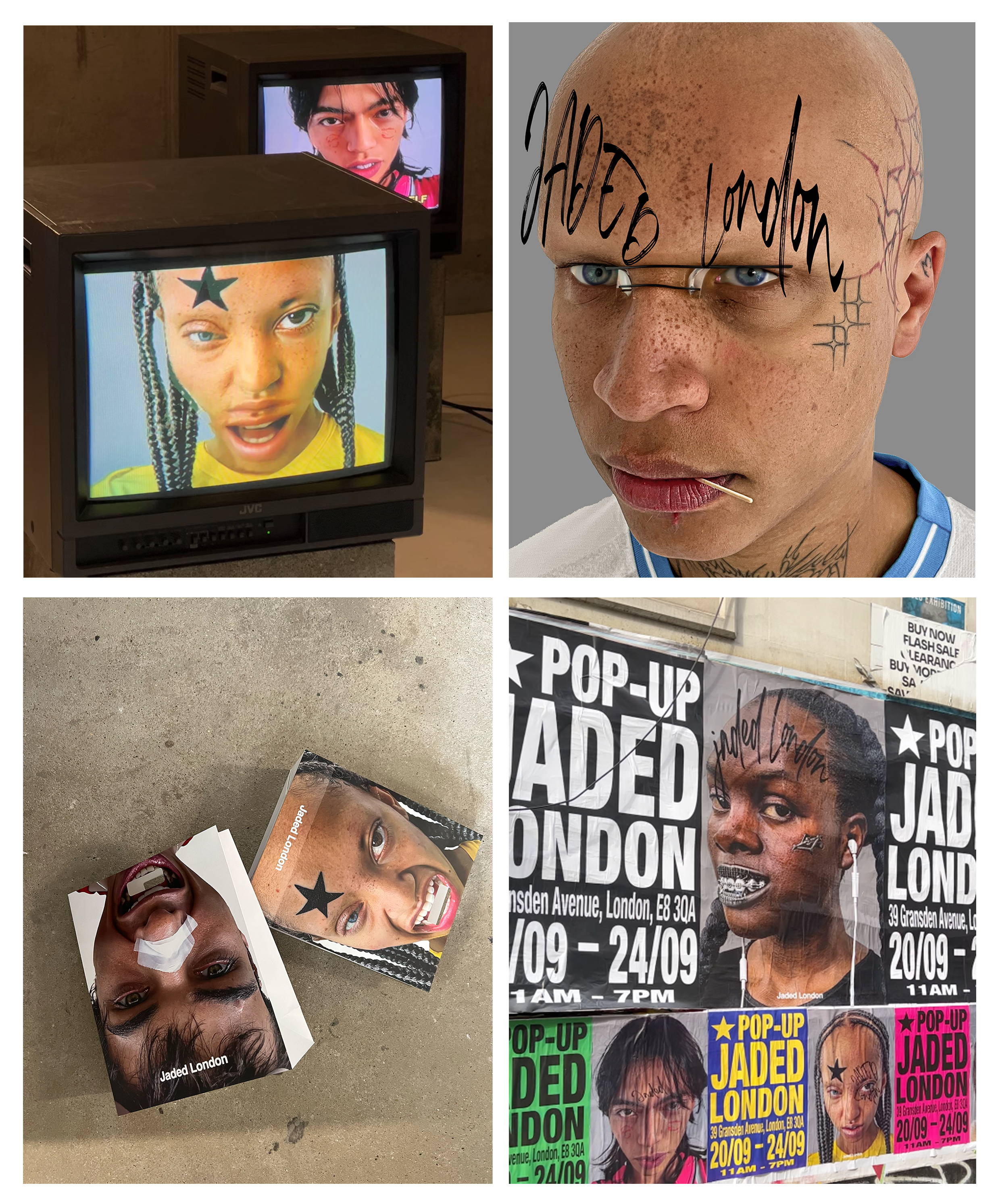 The event took place in East London, where a swathe of our latest collections went on show. The pop-up follows in the footsteps of a landmark Los Angeles event earlier this year and feels like the right moment to celebrate 10 years as a London based brand. An in-store experience involving our AI faces, playing on 6 TV screens, created by @figa_link and @sinisaaaaa.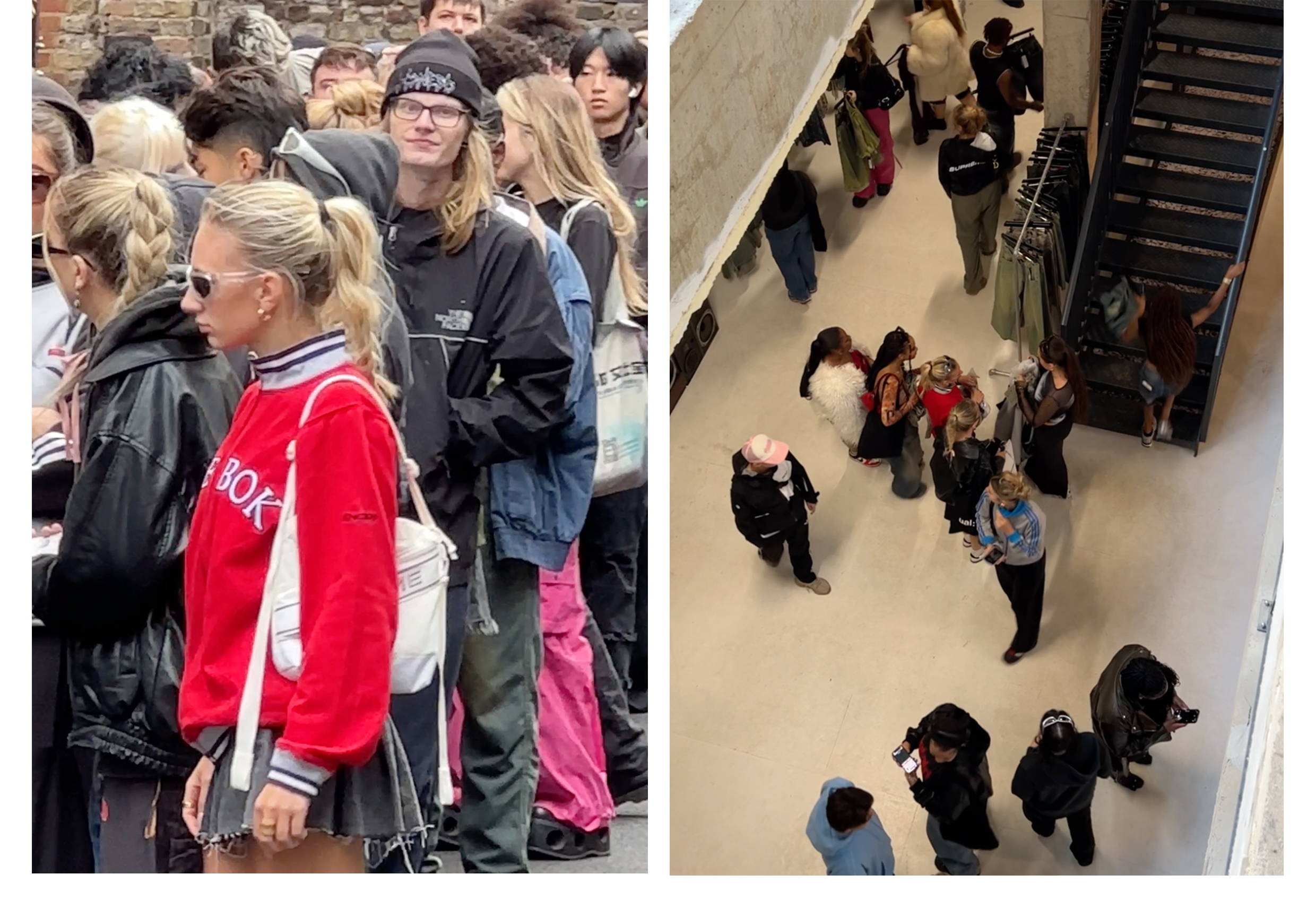 Obviously, it wouldn't be right for a brand so integral to the nightlife scene not to throw a party to celebrate the pop-up, and so Jaded London went big. We took over cavernous underground enclave Village Underground on September 21 to put on a huge rave. Headlining was Berlin-based icon horsegiirL, with Drain Gang's Ecco2K and Miss Bashful getting the crowd fired up.
With the party strictly guestlist only, capturing it all on the night was legendary Mark Hunter, aka The Cobrasnake. Hunter was the definitive eye of the 00s' party scene across the globe, honing the 'indie sleaze' aesthetic that rose up through TikTok and across social media for a new generation in late 2022.